Oct 26, 2014
Saved For a Reason – Speaker: Patrick Barber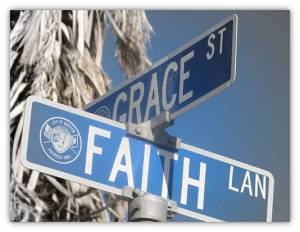 "Saved for a Reason"
By: Patrick Barber
Sermon Text: Ephesians 1:15-23
Key Words: grace, faith, works
We affirmed last week that we are children of God. That means a lot of things, and they're all good. They're not all easy. But they are all good. If you've been a Christian for any length of time, you know what I mean by that. When God gives us the things we need to survive, we appreciate it and thank him. When he gives us things that are less tangible but still necessary for survival like wisdom, patience, mercy, and grace, we appreciate that and thank him for it. But a constant chorus in Scripture is that God gives us blessings so that we might bless others. It was true for Abraham (see Genesis 12:2-3). It was true for the people of Israel (see Isaiah 49:6). It was true for the early church (see Matthew 28:18-20 and Acts 1:6-8). And it is still true for us.  That's a big part of what Paul tells the church at Ephesus in his letter to them. And that's a big part of what we'll talk about today, because those things are still true for all who call themselves children of God.
Watch
Notes
Download
Date
Title
Oct 26, 2014

Saved For a Reason – Speaker: Patrick Barber

Oct 26, 2014

Saved For a Reason – Speaker: Patrick Barber

"Saved for a Reason"

By: Patrick Barber

Sermon Text: Ephesians 1:15-23

Key Words: grace, faith, works

We affirmed last week that we are children of God. That means a lot of things, and they're all good. They're not all easy. But they are all good. If you've been a Christian for any length of time, you know what I mean by that. When God gives us the things we need to survive, we appreciate it and thank him. When he gives us things that are less tangible but still necessary for survival like wisdom, patience, mercy, and grace, we appreciate that and thank him for it. But a constant chorus in Scripture is that God gives us blessings so that we might bless others. It was true for Abraham (see Genesis 12:2-3). It was true for the people of Israel (see Isaiah 49:6). It was true for the early church (see Matthew 28:18-20 and Acts 1:6-8). And it is still true for us.  That's a big part of what Paul tells the church at Ephesus in his letter to them. And that's a big part of what we'll talk about today, because those things are still true for all who call themselves children of God.

Oct 19, 2014

Who Am I? – Speaker: Patrick Barber

Oct 19, 2014

Who Am I? – Speaker: Patrick Barber

"Who Am I?"

By: Patrick Barber

Sermon Text: Ephesians 1

Key Words: identity, Christ, forgetting

This week will mark the beginning, I hope, of a significant journey for us as God's people as we approach the end of this year. Over the next eight or nine weeks, Lord willing, I will be preaching from Paul's letter to the Ephesians. It is a letter full of relevance and applicable truths. It is not simply an ancient document written in a different language to people living in a different place and culture.  It continues to be God's living and active word that has the power to educate, encourage, and enliven us for a full life of faith. My prayer is that you can be here each week to hear these sermons, because I believe that we can be blessed by what Paul wrote to Christians who, like us, sometimes find this world a little scary. A life of passionate faith is seldom easy. So many of us choose to live on the verge of compromise. But God wants more. He wants us all. Because, after all, we are his.

Oct 19, 2014

Bible Class – Introduction to Ephesians – Speaker: Dr. Rick Oster

Oct 19, 2014

Bible Class – Introduction to Ephesians – Speaker: Dr. Rick Oster

"Introduction to Ephesians"

By: Dr. Rick Oster

Sermon Text: Ephesians 1