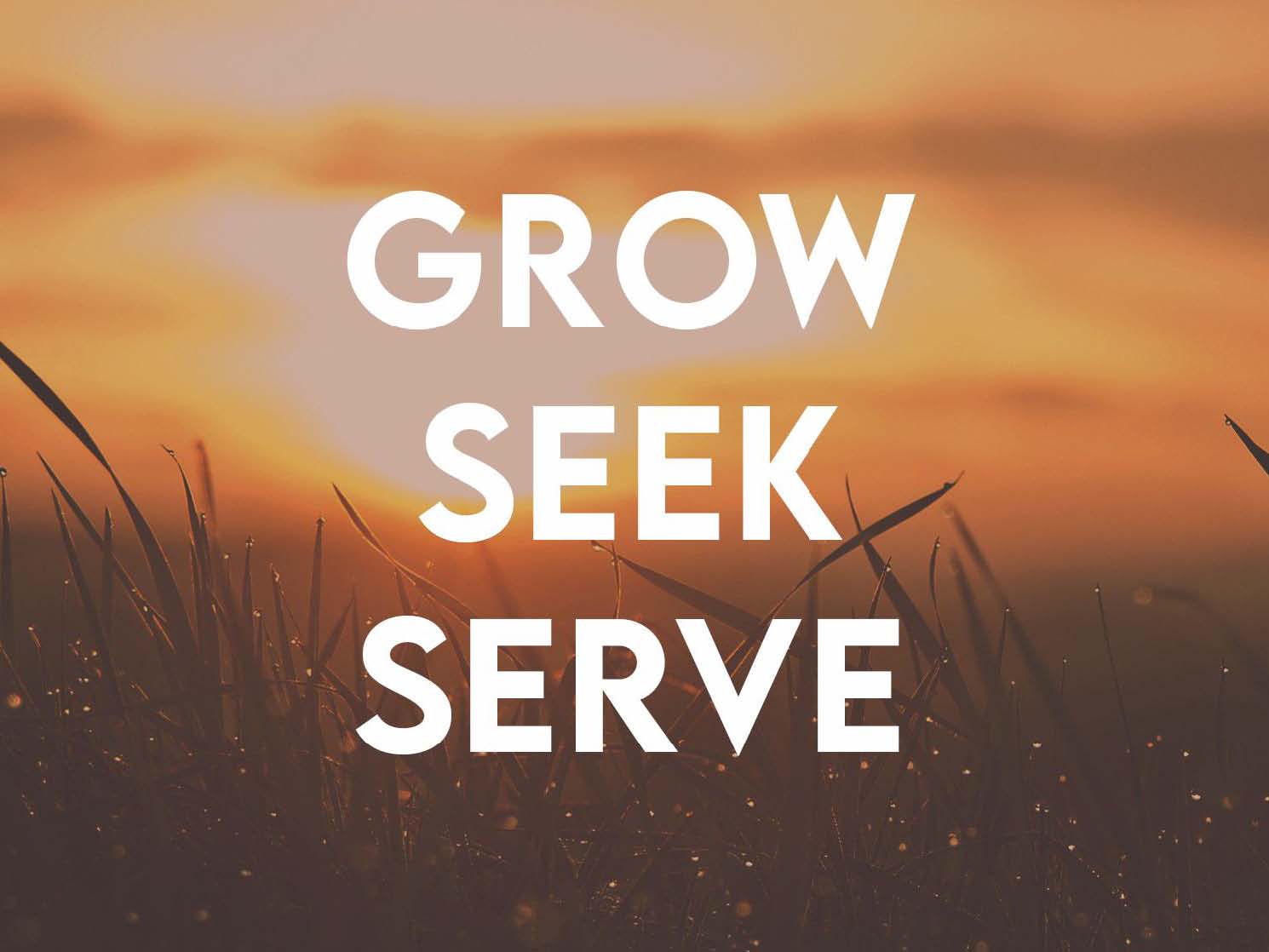 Areas & Leaders
Here at East Point, we use a ministry system to help us organize our ministry efforts. This system is overseen by our shepherds and is organized by our ministry leaders. Most of these ministry leaders have been chosen by the church to serve as deacons. We are grateful for the servant leadership displayed by all who serve. All ministry leaders are responsible for including other church members in their ministry areas. But in order to be included, members need to volunteer for the ministries which God has equipped them to perform. Members may volunteer for service by calling the appropriate ministry leaders listed in this booklet or by filling out a East Point Member's Ministry Form. Listed below are the areas of ministry and leaders. Click here if you would like a PDF copy of the East Point Ministries: Areas of Service.
Building
This ministry is responsible for the interior of the building and all the mechanical equipment involved with running the building. Volunteers can help with basic maintenance or carpentry skills, painting, basic cleaning and straightening up.
Ron Malm: rcmalm68@gmail.com
Communication and Computer
The purpose of the Communication Ministry is to help keep members informed about the church through email, the church website and sometimes phone calls. The Computer Ministry provides training to those who would like to run the computer
Jared Johnson: jjohnson353@icloud.com
Travis Sears: travissears@hotmail.com
Community Outreach
This ministry serves various needs of our "neighbors" in the Wichita and Andover communities with the objective of also meeting their spiritual needs. There are many ways available to use the talents that the Lord has given you.
Ron Wagoner:

rwagoner4@cox.net
Education
ADULT – Michael Jones: michael@epcoc.org
The goal of this ministry is to provide Bible classes that supplement personal and family studies that take place through the week. This ministry coordinates the adult curriculum and Bible class schedule for Sundays and Wednesdays.
YOUTH/FAMILY – Travis Sears: travissears@hotmail.com
This ministry is responsible for the Christian education of the teens here at East Point. Adults working in this area are welcomed to teach, attend devotionals, retreats and other youth activities. A biblical and relevant curriculum has been developed for this area and it continues to change as needs are seen in the group. The spiritual growth of our youth is the primary concern of this ministry.
CHILDREN – Dean Foster: odfoster77@gmail.com
This ministry's goal is to design children's Bible classes and activities which will plant the seeds for a lifetime of Christian discipleship. Volunteers can help by serving as guides, helping with the check-in system, planning children's events, writing and updating children's curriculum, and maintaining the children's area.
Fellowship
The purpose of this ministry is to promote and oversee fellowship events including the annual Christmas Dinner, the Single Ladies Tea, Adventure Days, along with several others. Coordinating all aspects including meal planning, organizing, advertising, setting up, decorating, and cleaning up.
Kevin Crowley: kcrowley00@gmail.com
Richard James: rjames@devaughnjames.com
Finance
The finance ministry seeks to use the money given by our members for the glory of God. The ministry ensures that all bills are paid on time and keeps a record of all expenses using accepted accounting practices. We count and record the contribution each Sunday and are responsible for accurate tax records and reports given to the elders and members. We work with the elders to complete the budget each year to ensure that the money given is used in the most efficient manner possible for God's Kingdom.
The Elders
Grounds
This ministry is involved in maintaining the grounds surrounding the building. Areas of involvement include the grass, trees, shrubs, sprinkler system, and the Memorial Garden. We maintain the parking lot, including the signs, stripes and the cement parking blocks. In the winter we're responsible for the snow and ice removal on the parking lots and sidewalks.
Jim Jefferies: jim.jefferies56@gmail.com
Jim Woods:
jwoodsiaa@gmail.com
Media Presentations
The purpose of the Media Ministry here at East Point is to carry the Gospel of Jesus Christ to our visually-driven, ever changing world through the use of technology and media, and to equip other ministries of the church to use digital and electronic media as a worship and outreach tool. Keith Miller: keith@epcofc.org
Member Needs
The purpose of this ministry is help our members should they need items repaired at their home, if they need financial counseling, visits while they are in the hospital or communion should they become home-bound. This ministry is also involved with welcoming new members and getting them involved.
Allen Warren: agw155@gmail.com
Missions
The East Point Missions program has God breathed and inspired work for just about everyone. From loading containers and collecting school books going to Zimbabwe to the Nhowe Mission and the Nhowe Mission Christian School, or supporting one or more orphans in Zimbabwe or Zambia, or working on housing for the poor on the Tex-Mex border and teaching the ladies to sew; the list goes on. The hospital at Nhowe is serving 3,000 to 5,000 patients per month, and we need your financial help to keep it supplied with medicines and staffed with doctors and essential personnel to keep the hospital working. The hospital has a great reputation in Zimbabwe and is considered one of the best, if not the best. Our church of Christ chaplain is on duty daily to speak and pray for those in need and study with them. We are called to serve others and glorify God in all that we do. We take our mission work seriously and ask that you come and join us in His service. Steve Lemons: granlo7@yahoo.com
Young at Heart
The Young at Heart ministry purpose is to care for the needs of seniors in our midst and to reach out to seniors around us. We will be helping with their physical needs by providing rides, help with work projects or tasks; their spiritual/emotional needs by visits, phone calls, prayer, etc.; we will also provide help to our senior shut-ins.
H.C. Pennel: hcpennel@gmail.com
Single/Single Again
Our Singles Ministry is designed to assist in the spiritual growth of those who are single, single again or widowed. Our desire is to provide a Christian social life together. This ministry provides a Christ-centered, grace-based fellowship where single adults of all ages can easily get involved in an atmosphere of acceptance, love and respect – a place where each person can feel they are a valuable and active member of the family of God.
John Langley: john@epcofc.org
Transportation
The goal of this ministry is to keep the congregational vehicles clean and maintained so that the congregation's transportation needs can be met conveniently and safely. The leader also oversees service and repair. Volunteers are needed to help with vehicle maintenance and cleaning.
Brett Ruggles: bruggles18@gmail.com
Worship
The Worship Ministry is engaged in all aspects of ensuring that our worship time is a time of praise to God and an encouragement to each other. Volunteers are needed to help with prayers, scripture, and giving the communion talk.
Devin Schadegg: devin@epcofc.org
Worship Preparation
The purpose of this ministry is to insure that worship services run smoothly. Help is also needed with keeping the chair back pockets supplied with cards and greeting visitors at entrance doors.
Sam Pryor: sep_us@yahoo.com
Women's Ministry
These ministries are for women and are lead by women. There are many ways
available to fellowship with other women of the congregation and to use your
talents in serving others.