Sunday Morning Bible Classes begin at 9:00am
Click
here
to view our Bible Class brochure.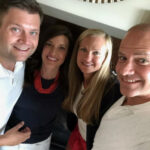 "The Prodigal God"
Young Adults
(Whatever "young" means to you)
Location: Classroom 8
Led by: Travis & Kari Sears
and Todd & Kristi Truitt
The Prodigal God (2008) is a new interpretation of the classic parable of the prodigal son. Rather than focusing on the reckless rebellion of the younger son in the story, it focuses on the dutiful older brother who sins through obeying the rules for the wrong reasons. It shows us that we all have these problematic tendencies to be righteous and superior, but
hat's not what the Christian faith is really about.
Wrapping
up the harmony of the 4 gospels.
Next study TBD.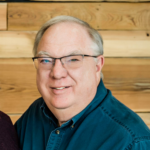 "The Kingdom Divide"
Location: Classroom 9
Led by: H.C. Pennel
In these twelve studies, we will examine the reign of kings depicted in I Kings 12-22 and witness what led so many of them to make such bad choices. We'll look at the foolishness of Rehoboam (under whose reign the kingdom divided), the up and down reign of Asa, and the rule of the notoriously wicked Ahab and Jezebel. Come and see how to walk by faith in this class. Looking forward to seeing you in class.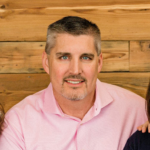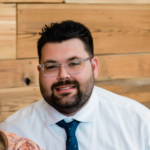 "Th
e Li
ves of Sam
uel and Saul
David's Heart Revealed"
Location: Classroom 10
Led by: Bryan Dugan and Damian Williamson
God Himself was their King, but that was not enough for the nation of Israel, resulting in them demanding an earthly king like "all the other nations"; which, like the human judges, quickly led to disappointment.
So, God appointed David to reign as the second king over Israel and entered into a covenant with him, a significant moment in the narrative of the Bible, as Jesus Christ (the King of Kings) would come from the earthly line of King David. Through it all, we will learn some precious truths about the charter of God,
and we will see his great faithfulness in keeping His promises. We will learn what is means to walk by faith. We will also witness the events in the life of King David, we will learn from his example what it
truly means to be a person after God's own heart.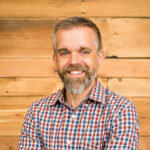 Our next Wednesday Night Lites are October 11 & 25. W
e
meet
at 6:30pm, for a meal, devotional and
2
service
project opportunities.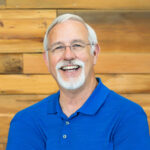 Celebr
ate Recovery – Open Share
Common Grounds and Classrooms 8 & 9
Looking for tools to cope with today's challenges with circumstances of life? If you've been hurt by someone, if you have habits that hold you back from being successful, or if you have a hang-up of