Sunday Morning Bible Classes begin at 9:00am
Click

here

to view our Bible Class brochure.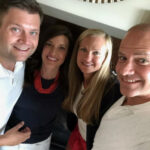 "The Prodigal God"
Young Adults
(Whatever "young" means to you)
Location: Classroom 8
Led by: Travis & Kari Sears
and Todd & Kristi Truitt
The Prodigal God (2008) is a new interpretation of
the classic parable of the prodigal son. Rather
than
focusing on the reckless rebellion of the younger son in the story, it focuses on the dutiful older brother who sins through obeying the rules for the wrong reasons. It shows us that we all have these problematic tendencies to be righteous and superior, but
that's not what the Christian faith is really about.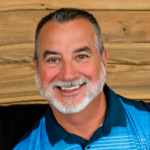 "James: Faith That Works"
Location: Classroom 9
Led by: Dave Wasserstrom
Each one of us wants to have a faith that sustains us when we have fear and uncertainty or during times of trouble or loss. We want a faith that can pull us through our worst times and propel us forward in our best times. James writes about this faith; it is the faith that we can and should practice day after day. It is my hope that our study of James will help us grow a
reliable faith that can carry us through life.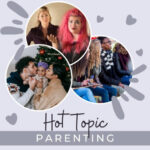 "Hot Topic Parenting"
Location: Classroom 10
Led by: Devin Schadegg, Mercedes Hayes,
Calley Perry along with multiple
guest speakers.
Open, honest, raw conversations about the realities of Christian parenting in 2023. Topics from racism, sex, gender identity, emotional abuse, to how to decrease yelling when your children don't listen
.
Our next Wednesday Night Lites are February 8 & 22. W
e
meet
at 6:30pm, for a meal, devotional and
2
service project opportunities.